Gay Seattle: The Latest
Thirty-nine years later, Jack is still not a dull boy. In a new pristine restoration, Stanley Kubrick's "The Shining" premiered at the Cannes Film Festival on Friday evening.
Thousands are marching in Northern Ireland to demand that the region's leaders permit same-sex marriage.
Italy's anti-migrant Interior Minister Matteo Salvini led a rally of right-wing populist leaders Saturday seeking historic results in next week's European Parliament elections in their bid to transform European politics.
Australia's ruling conservative coalition won a surprise victory in the country's general election on Saturday.
Actor Arnold Schwarzenegger was assaulted during a public appearance in South Africa on Saturday, but the 71-year-old appeared to quickly recover and say "I'm just glad the idiot didn't interrupt my Snapchat."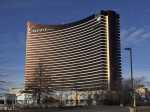 Two major casino operators said Friday they were in preliminary talks about the possible sale of one of the largest casinos in the Northeast.
It's been a minute since a new fashion design competition has occurred. Enter: "Next in Fashion," soon to come on Netflix.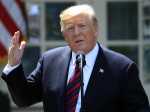 For all of President Donald Trump's talk of winning, his lawyers are using a legal argument that many scholars say is a pretty sure loser as his team tries to defy congressional attempts to investigate him.
Elizabeth Warren was the last of eight presidential candidates to take the stage at Texas Southern University last month when she was pressed for a solution to black women dying during childbirth at far higher rates than white women.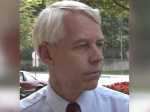 Victims of a now-dead Ohio State team doctor are reacting with shock, grief and anger at investigative findings that validated a heinous pattern of sexual abuse that many of them say they experienced as young men and then worked to forget for decades.

The vote count in Australia's general election on Saturday was proving closer than opinion polls had predicted, with the ruling conservative coalition appearing more likely to form a government than the favored center-left opposition party.

Is it any surprise that there is drama on the set of the "Beverly Hills, 90210" reboot?
It was the dress blue uniforms that drew John Thompson to join the U.S. Marines, where black men were not welcome, so he could defend a country that denied him the rights he wanted to fight for.

U.S. Navy pilots and sailors won't be considered crazy for reporting unidentified flying objects, under new rules meant to encourage them to keep track of what they see.

The health care debate has Democrats on Capitol Hill and the presidential campaign trail facing renewed pressure to make clear where they stand.
President Donald Trump on Friday delayed any decision to impose tariffs on car and auto-part imports, deciding against ratcheting up trade disputes or impacting ongoing talks with European nations and Japan.
Walmart warned on Thursday that higher tariffs on imports from China will mean higher prices.

For more than two decades, Nancy Mace did not speak publicly about her rape. In April, when she finally broke her silence, she chose the most public of forums — before her colleagues in South Carolina's legislature.
Sri Lanka was the Lonely Planet guide's top travel destination for 2019, but since the Easter Sunday attacks on churches and luxury hotels, foreign tourists have fled.
Amidst the trend towards mindfulness and minimalism, Americans are increasingly finding happiness in cleaning — and the numbers are backing it up.