1 thru 10 of 3920 Stories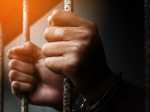 The eastern Oregon city of Pendleton has stopped jailing people unable to pay fines, a city official said, following the settlement of a federal lawsuit contending city officials were running a debtors' prison.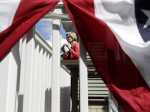 After receding from the national stage, the free college movement is resurfacing as a central rallying point for Democrats as they set their sights on the White House.
New Mexico's film industry appears to be on the brink of a boom thanks to abortion law controversies in other states and expanded incentives.
Unlike other farmers, vegetable grower Andrew Dunham won't get a piece of a $16 billion aid package to offset his losses and he can't fall back on federally subsidized crop insurance.
Visitors on Friday were given one last chance to admire a 400-year-old painting found in an attic in southern France and attributed to Italian master Caravaggio, or raise questions about the work, before it goes on the auction block.
With Zimbabwe's economy in shambles and political tensions rising, leaving the country seems the best option for many who are desperate for jobs. But those dreams often end at the passport office: A passport now takes no less than a year to be issued.
More than one million apartment dwellers in and around New York City are getting new protections against big rent increases under a landmark tenants' rights bill signed into law Friday.
As a millennial couple, you and your partner might not be planning to blend finances even if you've been together for a while.
With jobs unfilled and young people moving away, some rural states are doubling down on efforts to attract new blood by expanding programs that offer incentives to live there.
Lynn Osborne has been remodeling two homes. They are different styles, in different states, with different contractors. But there has been one constant: Delays due to a shortage of skilled labor.
1 thru 10 of 3920 Stories