1 thru 10 of 2957 Stories
The CEOS of 145 companies — including Airbnb, Uber, DoorDash, Gap and Twitter — sent a letter to the U.S. Senate Thursday seeking expanded background checks and "red flag" laws.
A new level of despair spread among tens of thousands of migrants waiting on the Mexican border to seek refuge in the U.S. as the Trump administration began enforcing radical new restrictions Thursday on who qualifies for asylum.
Six months after a gunman killed 51 people at two Christchurch mosques, New Zealand's government is planning further restrictions to gun ownership.
The tentative settlement involving the opioid crisis and the maker of OxyContin could mean that thousands of local governments will one day be paid back for some of the costs of responding to the epidemic.
A flower shop owner in Washington State who refused floral arrangements for a same-sex wedding and was sued under state non-discrimination laws is looking to take her case to the U.S. Supreme Court for a second time.
Joe Biden is the Democratic front-runner. And there were moments in Thursday night's debate where he looked the part.
After a tentative settlement reached Wednesday with thousands of local governments and more than 20 states, the fight will be less about the damage done by the company and more over how to divide its assets.
The Trump administration said Tuesday that it is expanding hunting and fishing in 77 national wildlife refuges in a move that critics contend is deferring management to states and could harm wildlife.
President Donald Trump on Wednesday denied instructing an aide to urge a federal agency to repudiate weather forecasters who contradicted his claim that Hurricane Dorian could hit Alabama.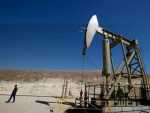 Several Democratic presidential candidates are running on a promise to ban fracking — and stepping on unstable political ground as they do so.
1 thru 10 of 2957 Stories