Top Story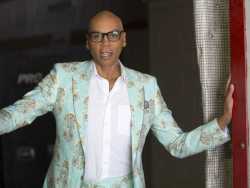 In a new interview with the U.K. newspaper the Sunday Times, RuPaul said his comments about whether or not he'd allow transgender drag queens compete on his hit reality show &...
Being a size 2 came in handy as Hecht was deciding on just the right red carpet look for her big night Sunday at the creative arts Emmys, to air Saturday on FX ahead of the main slate. She didn't win, but she had a ball picking out a dress.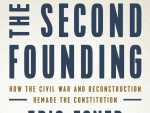 It took the United States two tries to get the Constitution right. The second time was during Reconstruction, the 12-year period after the Civil War when the 13th, 14th and 15th Amendments were adopted.
The horrific thing of murdered children occurs a handful of times in an Italian giallo horror movie release, presented on Blu-ray from Arrow Video.
A documentary of Mexico's most famous gay Lucha Libre champion.
Wes Craven's much-maligned sequel "The Hills Have Eyes Part 2" is now available on Blu-ray from Arrow Video. The new 2K restoration may look stunning, but it certainly shows off a compromised project that doesn't really make itself a reason to exist.