The R-rated comedy, left for dead by some Hollywood studios, again reached No.1 at the box office over the weekend thanks to the raunchy coming-of-age tale "Good Boys," about a trio of 12-year-olds on a crude misadventure.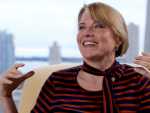 This documentary talks about the importance of LGBTQ+ television representation, as well as the particularities and power of queer fandom.
Come on, vogue in this queer immigrant French dance documentary.
The shorts in "Transfinite" celebrate trans folks as literal magical beings.
After the 2016 elections, the San Francisco Gay Men's Chorus launched its Lavender Pen Tour, bringing a musical message of love and unity to four deeply anti-LGBTQ states. This documentary follows the Chorus on that journey of hope and healing.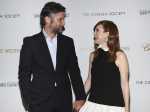 Julianne Moore is accustomed to working with her husband, director Bart Freundlich, on set, but it was a real family affair when their daughter joined them for their latest collaboration.
The feel-great, dance-in-your-seat movie of the year!
Exploring the middle school experience of three tween boys, "Good Boys" is a hilarious exploration of hormones, romantic confusion, and plenty of unexpected exploits that's lifted by the performances of its three leads.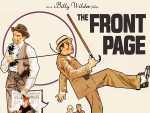 While being a film that director Billy Wilder wasn't enthusiastic about or pleased with, "The Front Page" is a reimagining of the classic Broadway play that is still worthy of a watch.
"A Foreign Affair" is a film that might be forgotten in director Billy Wilder's oeuvre, but it's definitely worthy of rediscovery. And thanks to this restored Blu-ray from Kino Lorber, now it can.