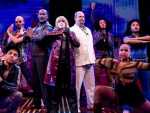 "Broadway Bounty Hunter" is terrific fun if you're game for a looney mixture of action, camp, and funky showtunes.
Chicago has declared 2019 as The Year of Theater — all the more reason to head to the Windy City for a dramatic getaway with design-centric digs at these two Kimpton hotels.
Harold Prince, a Broadway director and producer who pushed the boundaries of musical theater with such groundbreaking shows as "The Phantom of the Opera," ''Cabaret," ''Company" and "Sweeney Todd" and won a staggering 21 Tony Awards, has died.
A stellar cast of Broadway veterans graced the Hollywood Bowl stage this past weekend performing Steven Sondheim's classic musical "Into the Woods" for a crowd of over 17,000.
The unabashedly tragic love story "Miss Saigon," by the team who gave us the unabashedly tragic epic family drama "Les Misérables," returns to the Pantages theatre this year in the sparkling revamped revival that premiered in London in 2014.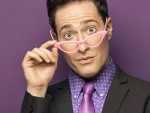 "The country is in the shithouse," said Randy Rainbow early in "Randy Rainbow Live," "and it has been great for my career." It also has been great for the lovers of political satire.
There will be no "Tea at Five" on Broadway with Faye Dunaway.
Varla Jean Merman has been performing in Ptown for some 20 years. She's back this summer with 'A Star is Bored.' EDGE catches up with the drag superstar about the show and all things Varla.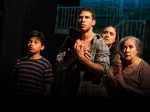 With "Mojada," now playing at the Public Theater, playwright Luis Alfaro brings us a stirring "Medea" for today.
"Bar Dykes" is a fascinating glimpse of a woefully under-explored subculture in gay history.