Online furniture seller Wayfair is expanding its physical presence, opening its first permanent mall store later this year.
Intrepid visitors to the Architectural Digest Design Show here this month braved lashings of chilly rain to get there. But inside, the elements were the source of inspiration.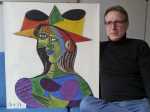 A Dutch art detective says he has recovered a valuable painting by Pablo Picasso 20 years after it was stolen from a wealthy Saudi's yacht in France.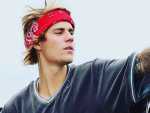 Don't expect new music from Justin Bieber anytime soon.
Studying abroad can bring great rewards, but being a visitor in a foreign land also comes with significant risks.
Actor Taron Egerton may be new to Instagram but he sure knows how to keep his fans excited.
Netflix is sharing the trailer for "Special," a new comedy produced by out actor Jim Parsons about a young gay man with cerebral palsy.
The owner of a Washington, D.C, barbershop is accused of posing as a Howard University student and preying on incapacitated teenagers.
Democratic presidential hopeful Pete Buttigieg is riding in the back of a rented minivan to his last event of the day in South Carolina, munching on cold french fries and critiquing his stage performance so far.
President Donald Trump accused those responsible for launching Mueller's probe of "treasonous things against our country" and said they "certainly will be looked into."