The CES gadget show is cracking down on its dress code, introducing more sessions focused on women and minorities and creating a new "sex tech" category after a debacle over a robotic personal massager for women.
Colonial-era Korean laborers are seeking a court's approval for the sales of local assets of their former Japanese employer after it refused to comply with a court order to compensate them for forced labor decades ago.
It took 400,000 people to put Apollo 11's Neil Armstrong and Buzz Aldrin on the moon a half-century ago, including engineers, scientists, mechanics, technicians, pilots, divers, seamstresses, secretaries and more who worked tirelessly behind the scenes.
Soccer star Cristiano Ronaldo is showing off his body in a new campaign for his underwear brand CR7.
Memphis Grizzlies basketball player Dwight Howard says he's learned first-hand what it's like for LGBTQ people in America right now - even though, Howard says, he's not gay.
Disney's live-action "The Little Mermaid" may have found its Prince Eric in singer Harry Styles.
Big Tech faced tough questions Tuesday as federal lawmakers focused on issues of potentially anticompetitive behavior by technology giants and expressed bipartisan skepticism over Facebook's plan for a new digital currency.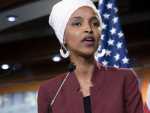 In trying to make the case that Rep. Ilhan Omar loves terrorists, President Donald Trump put words in her mouth.
Hundreds of Africans trying to escape violence and poverty are forgoing a journey to Europe for a longer, still-dangerous land route to the United States through South America.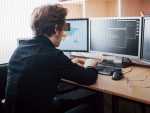 The kind of attacks more commonly reserved for banks and other institutions holding sensitive data are increasingly targeting school systems around the country.