Gay Seattle: The Latest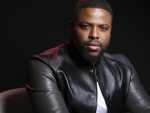 Winston Duke went from relative obscurity to being a household name with his first film and he wasn't even the lead, or second or third performer listed for that matter.
Long-term caregiving has emerged as one of the major issues in California's Capitol this year — an issue facing states across the nation.
Leading House Democrats, backed by Speaker Nancy Pelosi, are unveiling broad legislation to shore up the Affordable Care Act.
The owner of a Washington, D.C, barbershop is accused of posing as a Howard University student and preying on incapacitated teenagers.
Democratic presidential hopeful Pete Buttigieg is riding in the back of a rented minivan to his last event of the day in South Carolina, munching on cold french fries and critiquing his stage performance so far.
President Donald Trump accused those responsible for launching Mueller's probe of "treasonous things against our country" and said they "certainly will be looked into."
Attorney Mark Geragos has had a long career representing high-profile clients including Michael Jackson, Colin Kaepernick and Jussie Smollett but now he might need a defense attorney himself.
It took a while, but finally — and with the carefully curated help of Oprah, Big Bird and Goldman Sachs — Apple has at last unveiled a new streaming TV service, its own branded credit card and a news subscription product.
President Donald Trump is nearing a victory over Democrats as the House tries overriding his first veto , a vote that seems certain to fail and would let stand his declaration of a national emergency at the Mexican border.
A West Virginia assistant principal accused of harassing a transgender student is appealing a decision to remove him from his job after this school year.
President Donald Trump on Monday accused those responsible for launching the special counsel investigation of "treasonous things" and said they "will certainly be looked at."
Kodak says a new beer hitting the market can be used to develop its Super 8 movie film.
Online furniture seller Wayfair is expanding its physical presence, opening its first permanent mall store later this year.
Apple is expected to announce Monday that it's launching a video service that could compete with Netflix, Amazon and cable TV itself.
The U.S. government claimed that ditching paper medical charts for electronic records would make health care better, safer and cheaper. Ten years and $36 billion later, the digital revolution has gone awry.
Less than a week after a series of critical tweets from the president over an Ohio plant closure, General Motors is announcing plans to add 400 jobs and build a new electric vehicle at a factory north of Detroit.

When is the last time that you put any considerable amount of thought into your product choices? Hair can make or break a first impression. If you've been feeling like you should up your hair game, consider these eight picks.
U.S. health officials are taking another look at the safety of breast implants, the latest review in a decades-long debate.
Studying abroad can bring great rewards, but being a visitor in a foreign land also comes with significant risks.
Bar patrons in New York's Greenwich Village were in the right place at the right time when Adele and Jennifer Lawrence showed up.