1 thru 10 of 7083 Stories
Long-term caregiving has emerged as one of the major issues in California's Capitol this year — an issue facing states across the nation.
Leading House Democrats, backed by Speaker Nancy Pelosi, are unveiling broad legislation to shore up the Affordable Care Act.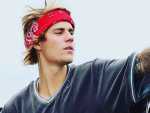 Don't expect new music from Justin Bieber anytime soon.
Netflix is sharing the trailer for "Special," a new comedy produced by out actor Jim Parsons about a young gay man with cerebral palsy.
Complications and even deaths of several out-of-state women in recent years have spiked concerns over safety of the cosmetic procedures, prompting a bill before the Florida Legislature this year to impose stricter regulations.
U.S. health officials are taking another look at the safety of breast implants, the latest review in a decades-long debate.
A Southern California company is voluntarily recalling whole avocados over possible listeria contamination.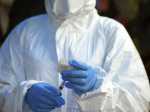 The World Health Organization says Ebola has spiked in Congo in recent days because of "increased security challenges," a week after its director-general predicted the outbreak might be contained within six months.
Now numbering more than 60, fellowship programs offer physicians a year or two of postgraduate training in clinics and hospitals where they learn evidence-based approaches for treating addiction.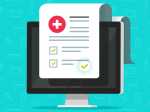 The U.S. government claimed that ditching paper medical charts for electronic records would make health care better, safer and cheaper. Ten years and $36 billion later, the digital revolution has gone awry.
1 thru 10 of 7083 Stories