1 thru 10 of 7259 Stories
Music legend Richie Supa speaks candidly of the 60s and the era following the Stonewall Uprising where counterculture often led to addiction.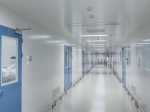 The state of Arizona is revoking the license of a care facility where an incapacitated woman was raped and gave birth last year after another patient was found to have maggots.
The battle to contain the worst U.S. measles outbreak in 27 years has a new front: summer camp.
New York eliminated the religious exemption to vaccine requirements for schoolchildren Thursday, as the nation's worst measles outbreak in decades prompts states to reconsider giving parents ways to opt out of immunization rules.
A new Trump administration proposal would change the civil rights rules dictating whether providers must care for patients who are transgender or have had an abortion.
Actress Jessica Biel says she's not opposed to vaccinations, but she does not support a bill in California that would limit medical exemptions.
Measles is so contagious that up to 90% of people close to an infected person who are not protected by a vaccine or previous case of the disease will become infected.
Mystery illnesses kill thousands of people each year when germs can't be identified fast enough to reveal the right treatment. Now genetic tests are helping to solve these cases.
Illinois Gov. J.B. Pritzker signed sweeping abortion protections into law on Wednesday, establishing women's access to the procedure as a "fundamental right."
A transgender woman who died in a New York City jail had a seizure disorder and other health problems and had been hospitalized weeks before, her family's attorney said Tuesday amid calls for an investigation into her death.
1 thru 10 of 7259 Stories