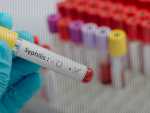 One of the nation's most preventable diseases is killing newborns in ever-increasing numbers.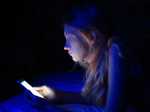 Laboratory studies have shown that prolonged exposure to high-intensity blue light damages retinal cells in mice. But, epidemiological studies on real people tell a different story.
The Christian medical chain, awarded $1.7 million in federal family planning funds for the first time this year, does not offer hormonal birth control or condoms.
The number of vaping-related illnesses in the U.S. continues to rise, now reaching about 1,300 cases and at least 26 deaths.
While Nashville may take pride in the dozens of tower cranes that now routinely dot the skyline, the city's expansion has brought with it skyrocketing rates of drug overdoses. Recovery Unplugged is opening a new facility to address the growing need.
The Food and Drug Administration approved the use of Descovy as an HIV prevention drug on Thursday. Descovy contains a newer formulation of the drug in Truvada, which has been used to treat those infected with HIV since 2004.
Taking to Instagram Wednesday, Demi Lovato mourned the loss of a her friend, writing that "addiction is no joke."
"Sesame Street" is taking a new step to try to help kids navigate life in America — it's tackling the opioid crisis.
One of California's largest hospital systems is facing a trial over accusations that it has used its market dominance to snuff out competition and overcharge patients for medical bills.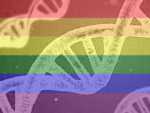 In a recent issue of Science magazine, geneticist Andrea Ganna at the Broad Institute of MIT and Harvard, and colleagues, describe the largest survey to date for genes associated with same-sex behavior.