Gay Seattle: The Latest
A white police officer who fatally shot a 28-year-old black woman inside her Texas home was set to be interviewed by investigators Monday as questions and outrage grow over the shooting.
An increase in sexually transmitted diseases in Hawaii to the highest numbers reported in decades can be linked to the prevalence of online dating, officials said.
Fiona Hill, a former top National Security Council expert on Russia, was testifying to Congress behind closed doors Monday.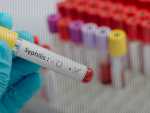 One of the nation's most preventable diseases is killing newborns in ever-increasing numbers.
National Coming Out Day festivities were tempered this year by anxiety that some LGBT folk may have to go back into the closet so they can make a living.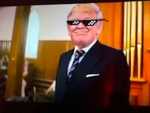 The White House says President Donald Trump has yet to watch a graphically violent parody video that depicts a likeness of him shooting and stabbing opponents and members of the news media, but based on what he's heard, he "strongly condemns" it.
While we in the 21st century can only wait for the day when our contributions to society take precedence over the private matter of who we love and marry, gay gingers can find in Renaissance genius Leonardo da Vinci a further source of pride.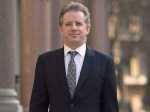 The co-founders of a political research firm behind allegations about President Donald Trump's ties to Russia have a book coming out next month.
South Korean pop star and actress Sulli was found dead at her home south of Seoul on Monday, police said.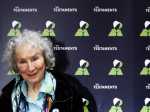 Booker Prize winner Margaret Atwood is bookmakers' favorite to win the coveted fiction trophy for a second time Monday for "The Testaments," her follow-up to dystopian saga "The Handmaid's Tale."
Britain and the European Union said Monday that Brexit talks were making progress — but not yet enough to ensure a deal by the end of the month.
Seattle, WA
Three Dollar Bill Cinema has announced the full lineup of guests scheduled to attend the 24th Annual Seattle Queer Film Festival running October 10-20, 2019 at Northwest Film Forum, SIFF Cinema Egyptian, and Gay City: Seattle's LGBTQ Center.

Two teenage gypsy girls living in an ultra-conservative community fall in love, which could end very badly for them and their families.
The 2019 Nobel Prize in economics was awarded Monday to Abhijit Banerjee, Esther Duflo and Michael Kremer for pioneering new ways to alleviate global poverty.
The U.S. Census Bureau is asking states for drivers' license records that typically include citizenship data after the U.S. Supreme Court blocked plans to include a citizenship question in its 2020 population count.
As coach travel gets more cramped, airlines have added "premium economy" sections that promise more space and comfort — often at a substantially higher price.

Subaru is recalling more than 350,000 Forester vehicles with heated seats because an electrical connection in the front passenger seat may loosen and deactivate the airbag even though the seat is occupied.
From a humble start of leaving the world of finance to write a beauty blog, Huda Kattan now has become one of the most recognizable names in makeup around the world.
Laboratory studies have shown that prolonged exposure to high-intensity blue light damages retinal cells in mice. But, epidemiological studies on real people tell a different story.
You Tuber Tristan Kuhn takes a deep dive into LGBTQ-friendly global destinations. Where do you want to travel next?
Over 30,000 members of the LGBTQ community donned their red t-shirts and rainbow mickey ears for the 22nd annual Disney Gay Days Anaheim, where the happiest place on earth became the gayest place on earth.