Top Story
A Houston, Texas teacher's assistant is accused of having sex with a student when he was still 16 and underage. She reportedly told him, "You don't have to be gay.&q...
1 thru 10 of 50807 Stories
Boston man Eddie Smith is due to be arraigned on assault and battery, mayhem, and committing a hate crime charges after he allegedly "hit a 25-year-old man in the head with a snow shovel and slashed his eye with a box cutter" Tuesday. Watch below.
At least 22 transgender and gender non-conforming people have been killed in the U.S. this year — 91 percent of them were black women. We are a community in crisis. How is the nation responding?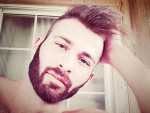 A former Sean Cody performer, adult star Jarec Wentworth (the stage name of Teofil Brank) has gained early release from prison and is now in a halfway house in California, media outlets report.
Three transgender women have filed a lawsuit challenging a Texas law that bars federal prison inmates from legally changing their names while in custody and within two years after serving their sentence.
France braced for even worse transportation woes when the new work week begins Monday due to nationwide strikes over the government's redesign of the national retirement system.
Pete Buttigieg has been forced on the defensive in recent days over questions about transparency.
Actor Ron Leibman, who appeared in movies, theater and television in a career that spanned six decades and won a Tony award for Tony Kushner's iconic play "Ängels in America," has died after an illness. He was 82.
Priests leading churches across the country are under siege due to stresses, challenges and sex abuse scandals complicating their lives and those of their fellow priests across the United States.
In recent years a new form of tourism has taken root, focused on the West Bank town's Palestinian residents, their culture and history and their struggles under Israeli occupation.
René Auberjonois, a prolific actor best known for his roles on the television shows "Benson" and "Star Trek: Deep Space Nine" and his part in the 1970 film "M.A.S.H." playing Father Mulcahy, has died. He was 79.
1 thru 10 of 50807 Stories