Top Story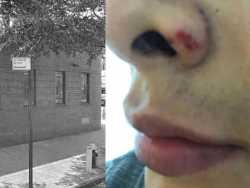 A gay NYC man recounts being propositioned on the street by a stranger who then subjected him to a brutal attack and robbery.
1 thru 10 of 50136 Stories
The portion of Americans with no religious affiliation is rising significantly, in tandem with a sharp drop in the percentage that identifies as Christians, according to new data from the Pew Research Center.
British Prime Minister Boris Johnson's career of disdain for the European Union was a thing of the past on Thursday as he and the bloc's leaders celebrated their long-sought Brexit deal.
Twenty-eight U.S. states have adopted no laws that prohibit workplace discrimination targeting LGBT employees. Only a small percentage of cities and counties offer protection at the local level.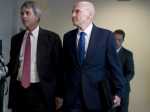 A former top State Department aide testified in the impeachment inquiry that the Trump administration's politicization of foreign policy contributed to his resignation.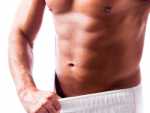 Men looking to make a change to their intimate lives - by way of making changes to their intimate equipment - are driving the growth of the penis enhancement industry. But are the procedures all they are pumped up to be?
Openly gay right-wing provocateur Milo Yiannopoulos has reportedly sold off his website, Dangerous.com. The news comes in the wake of media reports about Milo's deep debt and complaints he's made about not being able to make a living.
Trans rights advocate Ashlee Marie Preston was showcased in an Elizabeth Warren campaign video recently, declaring herself "not afraid of the fight." Now she's got one with the mergence of racist and homophobic tweets from years ago.
The tariffs the Trump administration is about to impose on wine, liquor and cheese from Europe couldn't come at a worse time for small retailers.
Welcome to the new-look NBA, in which women's footprints are directly impacting every aspect of the game — from broadcasting booths, to officiating, coaching on the sidelines, front-office executives to ownership.
One of four Kansas legislators who made headlines last year by defecting from the Republican Party is running for the U.S. Senate as a "pragmatic" Democrat, entering a race in which some GOP leaders are worried about Kris Kobach's chances.
1 thru 10 of 50136 Stories