Gay Seattle: The Latest
The portion of Americans with no religious affiliation is rising significantly, in tandem with a sharp drop in the percentage that identifies as Christians, according to new data from the Pew Research Center.
"Arrow" star Colton Haynes and celebrity florist Jeff Leatham have reached a divorce settlement a year after filing. The couple additionally decided to waive spousal support. Read more about their settlement here.
British Prime Minister Boris Johnson's career of disdain for the European Union was a thing of the past on Thursday as he and the bloc's leaders celebrated their long-sought Brexit deal.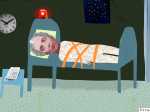 Hospitals have become so overzealous in fall prevention that they are producing an "epidemic of immobility," experts say.
Twenty-eight U.S. states have adopted no laws that prohibit workplace discrimination targeting LGBT employees. Only a small percentage of cities and counties offer protection at the local level.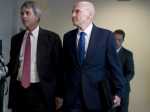 A former top State Department aide testified in the impeachment inquiry that the Trump administration's politicization of foreign policy contributed to his resignation.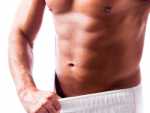 Men looking to make a change to their intimate lives - by way of making changes to their intimate equipment - are driving the growth of the penis enhancement industry. But are the procedures all they are pumped up to be?
Openly gay right-wing provocateur Milo Yiannopoulos has reportedly sold off his website, Dangerous.com. The news comes in the wake of media reports about Milo's deep debt and complaints he's made about not being able to make a living.
The Museum of Modern Art's new $450 million, 47,000-square-foot expansion offers visitors more than much-needed elbow room. It emphasizes new juxtapositions of works to encourage broader perspectives and new narratives.
Trans rights advocate Ashlee Marie Preston was showcased in an Elizabeth Warren campaign video recently, declaring herself "not afraid of the fight." Now she's got one with the mergence of racist and homophobic tweets from years ago.
The tariffs the Trump administration is about to impose on wine, liquor and cheese from Europe couldn't come at a worse time for small retailers.
Seattle, WA
Three Dollar Bill Cinema has announced the full lineup of guests scheduled to attend the 24th Annual Seattle Queer Film Festival running October 10-20, 2019 at Northwest Film Forum, SIFF Cinema Egyptian, and Gay City: Seattle's LGBTQ Center.

Ben Bagley's "The Decline and Fall of the Entire World As Seen Through the Eyes of Cole Porter," is a sassy, tuneful revue of obscure Porter tunes linked by a mostly chronological, tongue-in-cheek narration commenting on the social history of America.
With a trial looming, major drug distributors and manufacturers are pressing to settle thousands of claims against them related to the nation's persistent opioid crisis.
Scientists have discovered a mash-up of two feared disasters — hurricanes and earthquakes — and they're calling them "stormquakes."

Under the Affordable Care Act, nonprofit hospitals are required to provide free or discounted care to patients of meager incomes — or risk losing their tax-exempt status. These price breaks can help people avoid financial catastrophe.
On the picket lines at a General Motors transmission plant in Toledo, Ohio, passing cars honked and striking workers celebrated a tentative contract deal by munching on 10 pizzas dropped off by a supporter.
This classic spicy Italian pasta dish can be on your table in only 20 minutes. It's one of the easiest pasta recipes but at the same time surprisingly flavorful and perfect in its simplicity, like almost every Mediterranean dish.
Health officials say a teenager in Montana has died of a lung disease associated with a national outbreak of vaping-related illnesses.

This is the site of Expo 2020, a world's fair that will be hosted by a city-state that is already home to the world's tallest building, the busiest airport for international travel, an indoor ski slope and other modern marvels.

Downtown Las Vegas celebrated its largest Pride yet, with a fabulous nighttime parade and a day and a half of festival fun.