Top Story
Months after Microsoft, Amazon, and Apple dropped an app that allegedly shills so-called "conversion therapy," Google still provides the app a platform — despite th...
Today there is growing support for bicycling in many U.S. cities for both commuting and recreation. Research is also showing that urban trees provide many benefits.
The World Video Game Hall of Fame fielded thousands of nominations for the Class of 2019 from more than 100 countries, hall officials said Thursday after narrowing the field to 12.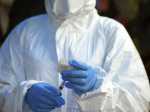 The World Health Organization says Ebola has spiked in Congo in recent days because of "increased security challenges," a week after its director-general predicted the outbreak might be contained within six months.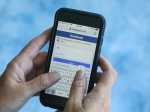 Facebook left hundreds of millions of user passwords readable by its employees for years, the company acknowledged Thursday after a security researcher exposed the lapse.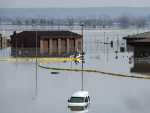 The Missouri River floodwater surging on to the air base housing the U.S. military's Strategic Command overwhelmed round-the-clock sandbagging by airmen and others. They had to scramble to save sensitive equipment, munitions and dozens of aircraft.