Top Story
There are many legitimate concerns about how gyms and fitness studios can safely reopen without furthering the spread. But infectious disease experts say risk can be greatly mitiga...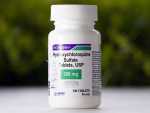 The World Health Organization said Monday that it will temporarily drop hydroxychloroquine — the drug U.S. President Trump says he is taking — from its global study into experimental COVID-19 treatments
The Dragon's clean lines and minimalist interior, with touchscreens instead of a mess of switches and knobs, make even the space shuttles seem yesteryear.
If cities across the U.S. had moved just one week faster to shut down restaurants and businesses and order residents to stay home, they could have avoided over 35,000 coronavirus deaths by early May.
Researches are pushing AI programs developed in a calmer time into the COVID-19 crisis to perform tasks like deciding which patients face the greatest risk of complications and which can be safely channeled into lower-intensity care.
Richard Branson's Virgin Orbit failed Monday in its first test launch of a new rocket carried aloft by a Boeing 747 and released over the Pacific Ocean off the coast of Southern California.