Gay Seattle: The Latest
"Borat Subsequent Moviefilm," "Promising Young Woman" and "Ma Rainey's Black Bottom" are among the nominees for the top honor of the 32nd annual Producers Guild Awards, the Darryl F. Zanuck Award for outstanding producer.
A Times Square performer known as the Naked Cowboy was arrested on a misdemeanor charge of resisting arrest without violence and cited for panhandling while working a gig at Bike Week in Daytona Beach, Florida.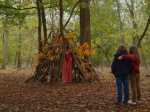 EDGE wades through the virtual 2021 Berlin Film Festival and finds some of the event's best offerings.
Passengers on Virgin Atlantic's Pride flight from Los Angeles to Sydney, Australia, enjoyed an unexpected high note: one man's in-flight proposal to his boyfriend.
A sweeping bill that would extend federal civil rights protections to LGBTQ people is a top priority of President Joe Biden and Democrats in Congress. Yet as the Equality Act heads to the Senate after winning House approval, its prospects seem bleak.
Miami Beach Pride will return September 10-19, with the Parade and Festival weekend September 18-19.
A new book claims that in 2019, after making comments supportive of Elizabeth Warren, Obama dismissed Pete Buttigieg's candidacy because Buttigeg looked too young, was short, and was openly gay.
Kelly Marie Tran feels that the heroine she voices in "Raya and the Last Dragon" might once have known the film's female villain in a much different way.
As eligibility for the covid vaccine opens up to groups that may include younger people, it's likely vaccine status will gain more prominence in dating profiles.
Britain and its royal family absorbed the tremors Monday from a sensational television interview by Prince Harry and Meghan, in which the couple said they encountered racist attitudes and a lack of support that drove the duchess to thoughts of suicide.
Chloe Zhao's success — she's the first Asian woman and the second woman ever to win a Golden Globe for best director for her film "Nomadland" — has not been met with universal applause in her country of birth.
In an interview aired Sunday, Harry and Meghan described palace discussions about the color of their son's skin, losing royal protection and the pressures that led the Duchess of Sussex to contemplate suicide.

Republican state lawmakers are pushing for social media giants to face costly lawsuits for policing content on their websites.
Nimble, highly skilled criminal hackers believed to operate out of Eastern Europe hacked dozens of companies and government agencies on at least four continents by breaking into a single product they all used.
The past year has fractured our world in countless ways. Now, as people look to pick up the pieces, those managing debt need to account for their position in our uneven economic recovery.
Electric car the Porsche Taycan offers similar capabilities to Tesla's Model S, plus the aura of Porsche's sports car-building ethos. Is it good enough to unseat the Model S? Edmunds' experts tested both to find out.
Up until the 1500s, brewing was primarily women's work — that is, until a smear campaign accused women brewers of being witches.
As distribution widens in the U.S., varying eligibility rules and unequal access to the coveted doses are also breeding guilt, envy and judgement among those who've had their doses.
From the vibrant shops along Commercial Street to the sandy beaches and undulating currents at Race Point Beach, Provincetown has become a haven for creative expression and a destination where everyone is welcomed to "just be."

And then there were...? Gay blogger BosGuy> reports the "space formerly occupied by the Boston Eagle is now for rent."