Gay Seattle: The Latest
like so many health care workers battered by the pandemic, Kari Wegg is searching for footing in a life after COVID. But the scars from a double lung transplant are constant reminders that it takes much more than a shot in the arm to get there.
India reported a global record of more than 314,000 new infections Thursday as a grim coronavirus surge in the world's second-most populous country sends more sick people into a fragile health care system critically short of hospital beds and oxygen.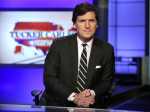 Tucker Carlson's toxicity has gone up a notch (if it can) this week when insights from his college yearbook were revealed. Amongst them was that he identified himself as being part of the "Dan White Society" in his 1991 Trinity College yearbook entry.
Ellen described her run-in with weed to Jimmy Kimmel on 4/20, but made no mention of her recent career woes.
Model and social media personality Kevin Creekman weighed 330 pounds when he turned 18. That was 16 years ago, now he weighs a healthy 152 pounds.
What did Cassie Randolph know and when did she know it? That was a big follow-up question to her ex-boyfriend and "Bachelor" contestant Colton Underwood's coming out last week, and it took a week for her (or someone) to answer it.
A New York judge agreed Wednesday to dismiss thousands of prostitution-related offenses dating to the 1970s at the request of the Manhattan district attorney, who also said he would no longer prosecute many offenses related to sex work.
The COVID-19 pandemic has caused profound disruptions in almost every aspect of the battle against HIV/AIDS, grounding outreach teams, sharply curtailing testing and diverting critical staff away from laboratories and medical centers.
From traveling with your pets to getting out and about with them, we've shared how CBD can benefit your pet and support their daily wellness, mobility and sense of calm. Maybe you're even ready to try CBD with your own canine companion or feline friend.
It will be harder for controversial makeup star James Charles to make money off his incredibly popular YouTube videos after he was accused of sexual misconduct with minors.
Out Texas teen Trevor Wilkinson was suspended late last year for wearing nail polish to school in violating of the dress code. With community support...he's helped to overturn that policy.
Boy George doesn't yet know the answer to the question "Who would play you in a movie?" but, reports say, he's looking to be "impressed" by whoever lands the role.
Shares of United Airlines tumbled by 8.5% Tuesday after the airline reported a larger first-quarter loss than expected and suggested that key business and international travel won't recover significantly until next year.
Half of all adults in the U.S. have received at least one COVID-19 shot, the government announced Sunday, marking another milestone in the nation's largest-ever vaccination campaign.
While these loans are a small share of the overall number of mortgages issued each year, they are vital to low- and middle-income families who are trying to buy a home.
The fiery crash of a Tesla near Houston with no one behind the wheel is drawing scrutiny from two federal agencies that could bring new regulation of electronic systems that take on some driving tasks.
Four front-of-house staffers at BrewDog, an Indianapolis brew pub, allege that they were fired for being LGBTQ. The company they used to work for has faced similar controversy before.
The office of North Carolina's Republican Senate leader said on Tuesday the chamber won't advance a controversial bill put forward this month by three GOP members that sought to limit medical treatments for transgender people under 21.
There is no stopping flowers when they bloom, blossoms when they burst. Unfortunately, people have been stopped from enjoying them these days.
In certain circles of San Francisco, a case of syphilis can be as common and casual as the flu.