Gay Seattle: The Latest
Co-stars Michael Urie and Devere Rogers chat about their experience playing an interracial gay couple in Broadway's "Chicken & Biscuits."
A national trend linked to staffing deficits are cramping services in the public mental health system.
After Lil Nas X joked that he has a song with rapper Boosie Badazz coming out during an Instagram Live session, the rapper responded with a homophobic and violent tweet.
Understanding how the immune system works can help bring clarity to the reasons some people could benefit from the authorized shots.
Deaths nationally have been ticking up over the past few weeks, some rural hospitals are showing signs of strain, and cold weather is setting in.
Facebook and Instagram have removed a live broadcast that Brazil's President Jair Bolsonaro delivered that claims UK vaccine recipients are developing AIDS.
'Pretty Smart's' Michael Hsu-Rosen is making his own way in Hollywood, but sees no role models for his Asian/Caucasian heritage.
On the red carpet at the premiere of "Eternals," Haaz Sleiman spoke about the film's groundbreaking gay representation.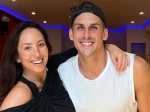 On this season of "Dancing With the Stars," Cody Rigsby regrets not having chosen a same-sex partner in the dancing competition, like competitor out YouTuber JoJo Siwa.
TikTok sensation Corey O'Brien joins EDGE for a live interview to discuss how community — both real and virtual helps support his sobriety.
2020 was the deadliest year for murderous anti-trans violence, claiming 44 victims. 2021 is on the verge of equalling — or surpassing — that grim total.
Del Close, a major figure in the history of improv comedy, is the subject of "For Madmen Only," a new documentary available now on Blu-ray from Utopia Distribution.
A small but significant number of American workers are deciding whether to quit their jobs and careers in defiance of what they consider intrusive edicts that affect their freedoms.
What are Bitcoin bonuses and how do they work in the world of online casinos?
Here are some of the government funding options that are still available to help small businesses in the time of COVID — and how to get them.
Toyota said Monday it is testing hydrogen combustion engines in race cars as it works toward using the technology in commercial products.
"We want to protect people's ability to grow gardens, grow and raise their own food," says Republican Rep. Billy Bob Faulkingham.

New variants can emerge as long as the virus that caused the pandemic keeps infecting people. But that doesn't mean new variants will keep emerging as regularly, or that they'll be more dangerous.
Children under 18 and people from dozens of countries with a shortage of vaccines will be exempt from new rules requiring most travelers to the United States be vaccinated against COVID-19.
Just because you are in the middle of staying healthy and safe during the pandemic does not mean you have to forget about your sex life; you are your safest sex partner, and this toy can help you become your best partner, too.