The U.S. Supreme Court on Monday left in place Hawaii court rulings that found a bed and breakfast owner violated the state's anti-discrimination law by refusing to rent a room to a lesbian couple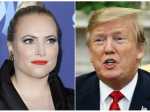 Meghan McCain says President Donald Trump's life is "pathetic" after his weekend Twitter attack against her father, the late Sen. John McCain.
After it was announced in December that Tumblr would ban pornography from its platform, several users said they would leave the site as they primarily used it to view x-rated content.
Republicans are heading for a lively and rapid-fire faceoff to decide who'll represent the GOP in a new North Carolina congressional election mandated after a ballot-rigging scandal blocked the former Republican candidate's presumed victory in November.
Democratic White House hopeful Cory Booker said Sunday night he would reverse President Donald Trump's ban on transgender individuals serving in the military if elected president.
Facebook is rolling out technology to make it easier to find and remove intimate pictures and videos posted without the subject's consent, often called "revenge porn."
President Donald Trump appears to be oblivious to the threat of white nationalism.
There are challenges that come with running the last Blockbuster Video on the planet.
Astrophysicist Neil deGrasse Tyson will return to the air on two TV shows that had been put on hold for a sexual misconduct investigation.
An acquaintance of R. Kelly's recalled how the singer once lugged a duffel bag everywhere — to recording studios, film sets and gyms. Stuffed inside, she said, was a collection of his homemade VHS sex tapes.