Pope Francis on Sunday sent a new letter to priests worldwide offering encouragement in light of the global sex abuse scandal that has shaken the Roman Catholic Church.
A former relationship guru and megachurch pastor who advocated premarital purity in his 1997 book "I Kissed Dating Goodbye" now says he's "not a Christian" and he hopes gay people will forgive him for contributing "to a culture of exclusion and bigotry."
The biological basis of homosexuality has been a tantalizing puzzle for serious scientists, but now a Greek Orthodox bishop says he's cracked the puzzle: Gays are born when Mom and Dad do it back-door style and Mom likes it!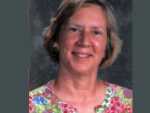 A gay guidance counselor is suing the Catholic Archdiocese of Indianapolis, accusing it of discrimination for firing her because she's in a same-sex marriage.
Even as many donors reacted in dismay to the church's extensive sex-abuse scandals, the charities faced new challenges trying to address the immigration crisis at the U.S.-Mexico border.
A New Jersey preacher came up with a novel way to expel evil spirits from troubled parishioners. He now faces sexual assault charges.
Two new HBO series grapple with the same central problem: How to take on religion without degrading and demeaning viewers' beliefs.
Texas Senate Bill 1978, dubbed the "Save Chick-fil-A Bill" has been signed into law. Twice. Governor Greg Abbott on Thursday ceremonially signed the legislation for the second time in an event catered by Chick-fil-A.
A hugely popular anti-gay priest in Brazil was in the midst of a public address when he was shoved off the stage by a 32-year-old woman who reports said is mentally disturbed.
The mystery of the 1983 disappearance of the 15-year-old daughter of a Vatican employee took yet another twist Saturday following excavations this week at a Vatican City cemetery.