1 thru 10 of 1380 Stories
Three Connecticut girls who have run high school track have filed a federal discrimination complaint saying a statewide policy on transgender athletes has cost them top finishes in races and possibly college scholarships.
Many World Cup teammates have special bonds. The tie that binds U.S. defender Ali Krieger and American goalkeeper Ashlyn Harris is among the strongest at the tournament.
Israel Folau might have wrecked his sports career with repeated instances of anti-LGBTQ rhetoric, but he might have a nascent career as a homophobic preacher already underway if his latest blast from the pulpit at LGBTQs is any indication.
Australia's path to the Women's World Cup was turbulent even before its upset loss in the opening round.
A Brazilian police document says an unidentified woman has accused soccer star Neymar of raping her in Paris last month. The player's father calls the incident "a setup" against his son.
Before slaying the Winter Olympics last year, out figure skater Adam Rippon said he hated the sport, according to his new memoir.
"Champion," ''queen," ''goddess" and "mother." Those were the words, in French, printed on a black-and-white warmup jacket that Serena Williams wore before her opening match at Roland Garros on Monday.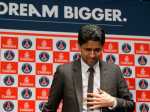 The president of French soccer champion Paris Saint-Germain is the latest sports official implicated in a sprawling five-year corruption probe that keeps spreading.
Various studies have tried to determine how many concussions there are in any given season in the NHL. There's little doubt to retired players that the total among 700-plus players over nearly 1,300 regular-season games, whatever it may be, is too much.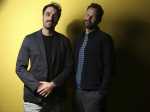 Some stars and directors come to the Cannes Film Festival by boat, others by private jet. Michael Angelo Covino and Kyle Marvin pretty much cycled their way into Cannes.
1 thru 10 of 1380 Stories