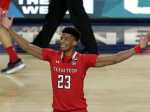 Virginia and Texas Tech are the last two teams alive in the NCAA Tournament, and they're here because they barely let their opponents breathe with the ball.
Colluding with Russia? The special counsel says no. Cheating at golf? Well, that's something else.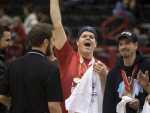 President Donald Trump says he is backing off his budget request to eliminate funding for the Special Olympics, reversing course on a proposal that was unlikely to be approved by Congress after days of bipartisan criticism.
Induction into the Hall of Fame has eluded basketball great Tim Jardaway despite five nominations for the honor, and he thinks he knows why: Anti-LGBTQ remarks he made more than a decade ago.
Education Secretary Betsy DeVos on Wednesday defended a proposal to eliminate funding for the Special Olympics, pushing back against a storm of criticism from athletes, celebrities and politicians who rallied to support the organization.
Participants in the 2020 Olympics have not yet been determined, but next year's games might already have their first LGBTQ star.
Rob Gronkowski the football player is finished .
The news is constantly on television at the Washington Capitals' practice facility, and like any workplace, there's no shortage of opinions.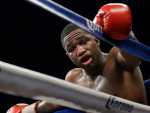 The online feud between pro boxer Adrien Broner and social media personality Andrew C. Caldwell escalated with an Instagram tantrum from Broner that was chock-full of racial and homophobic expletives.
It's only 15 minutes, but this major burn includes narrow press ups, mountain climbers with lateral moves and more thanks to Joe Wicks, aka The Body Coach.