1 thru 10 of 4186 Stories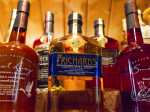 For American whiskey producers, their tariff-induced hangover became more painful in late 2018 when a downturn in exports accelerated, especially in the European Union — the industry's biggest overseas market.
UNICO 20º87º's Superbia Summer returns for its second year of exceptional food, mixology and entertainment
If you're hoping to reduce household food waste, experts say there are two key things to do: Eat what you have, and buy only what you need.
The way most of us speak today is shaped in part by how long ago our ancestors gave up chewing tough, raw meat.
Lip Smacking Foodie Tours has arrived in San Jose's Santana Row in the heart of Silicon Valley.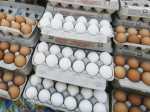 The latest U.S. research on eggs won't go over easy for those can't eat breakfast without them.
The most distinguishing feature of Jamie Adams' new ale isn't its hoppy bite but its compelling backstory — brewed from yeast in bottles of beer that went down on a doomed steamship and languished on the ocean floor for 131 years.
Move over, green beer. Here are three cocktail recipes to celebrate St. Patrick's Day with style.
One in two Americans feels they can't afford to eat healthily, according to new research. A new study saw as many as 55 percent say they feel "forced" to buy unhealthy food simply because it's cheaper.
It's official — a home-cooked meal, a good book, and a glass of wine have been named among the top 20 best things in life for Americans, according to a new study.
1 thru 10 of 4186 Stories