Top Story
Facebook is trying to coax "news deserts" into bloom with the second major expansion of a tool that exposes people to more local news and information. But the social netw...
Long before President Donald Trump threatened to cut off Huawei's access to U.S. technology, the Chinese telecom equipment maker was pouring money into research that reduces its need for American suppliers.
Just 2% of the ocean floor is filled with coral, but the branching structures — shaped like everything from reindeer antlers to human brains — sustain a quarter of all marine species.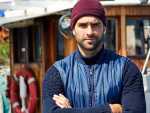 Fishermen insisted Monday to a congressional subcommittee looking at offshore wind energy that they be consulted when crucial decisions are being made on the development of such projects.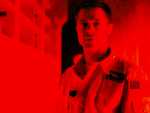 Brad Pitt, star of the new space movie "Ad Astra," had a burning question for a real-life astronaut.
People behind spiked products have operated with impunity, in part because the business has boomed so fast that regulators haven't caught up while drug enforcement agents have higher priorities.