Gay Seattle: The Latest
In 10 years, more than half of middle-income Americans age 75 or older will not be able to afford to pay for yearly assisted living rent or medical expenses, according to a study published Wednesday in Health Affairs.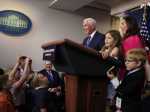 White House press secretary Sarah Sanders held her first briefing in more than a month Thursday, but the questions didn't come from working journalists.
A new Prince album featuring his versions of songs he wrote for other artists will be released in June.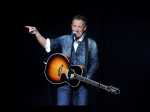 Fresh off his Broadway run, New Jersey's Bruce Springsteen looked West for inspiration on a new album he's planning to release on June 14.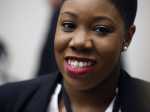 Joe Biden has hired Symone Sanders, a prominent African American political strategist, as a senior adviser to his newly launched presidential campaign.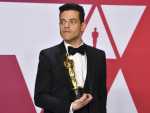 The 25th James Bond movie and Daniel Craig's fifth and final installment as 007 is heading home to Jamaica.
What else would you expect from Madonna at this point?
Could the source of sexual and romantic attraction between people of the same sex be hitherto-unknown "anal worms" that devour semen and not only make men gay, but turn women into "butch lesbians?"
In recent months, fast-food chain Chick-fil-A has been trying to fend off the perception of being anti-LGBTQ. But for Montana's AG - and gubernatorial candidate - Tim Fox, that's all the more reason to invite the company in.
New Zealand's Prime Minister Jacinda Ardern said Wednesday that she and French President Emmanuel Macron will host a meeting in Paris next month seeking to eliminate acts of violent extremism and terrorism from being shown online.
Playwright Lucas Hnath reimagines the first month of the 2008 Democratic primary in his new play, "Hillary and Clinton."
Daniel G. Karslake presents a poignant documentary look at the impact of conversion therapy and evangelical zealotry on four LGBTQ families.
If your parents aren't on track for retirement, accepting a monetary gift from them can create more financial problems than it solves.
An attorney representing the father of a victim in last year's Florida high school massacre told a judge that mental health counselors must share the blame, because they knew Nikolas Cruz was "a ticking time bomb."
Don't let any of these myths prevent you from making the most of available travel rewards.
Google's self-driving car spinoff Waymo says it will reopen an axle plant in Detroit to convert conventional vehicles so they can drive autonomously.
High-end designers are "upcycling" discarded objects into unique, desirable design pieces.
Opinions differ over how much progress has been made, but it's clear for true inclusion to occur there needs to be more support within the queer community for its Deaf members.
Travel vlogger Bradley Birkholz heads to ome, Florence, Venice, and The Vatican City — mangia!
Over 350 Sister's of Perpetual Indulgence from around the world came out to San Francisco on Easter Sunday to celebrate their 40th anniversary. The Hunky Jesus' and Foxy Mary's also came out to celebrate on this festive day,